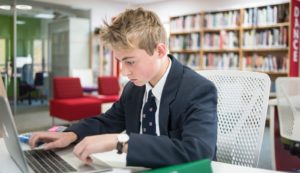 Every student's academic progress is monitored via our Challenge Grade process.
At the beginning of each academic year every student will be set a Challenge Grade in each subject. These grades, set by Heads of Departments, will be ambitious and – with hard work – achievable. They are based on the detailed academic information we have about each individual, gleaned from tools such as MidYIS, verbal and non-verbal reasoning scores, Common Entrance scores and other tests.
Parents have direct and immediate access, via our Parent Portal, to all their child's Challenge Grade results and accompanying subject and tutor comments.