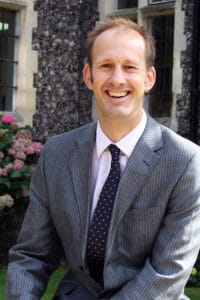 Welcome to the Sixth Form at Hurst
Most students look back on the Sixth Form as the best two years of school. Probably the toughest but also the most memorable and enriching, when friendships for life are formed, momentous decisions are made and your true nature, real sense of who you are and what you dream of becoming, spring to life. 
That's what we wish for our Sixth Formers at Hurst – an unforgettable adventure that leads to the right destination for you. We set our Lower Sixth four challenges at the start of their journey. First, to think deeply and talk openly with peers, tutors, teachers and advisors about who you are, what you value and what drives you forward. Secondly, use that self-knowledge to formulate a plan that will allow you to leave school and become the best, happiest, most fulfilled version of yourself that you can imagine. Thirdly, challenge yourself to work hard to achieve that goal, so you'll know, wherever you land, you gave it your best shot. And the fourth and final challenge is the most important – to enjoy the ride. The future's important, but you can't live there – you need to relish the present, get stuck into the college's sport, drama, music, societies and more. Our most important rule is our simplest – enjoy the day.
We like to think Hurst offers everything you need to meet those challenges. Our specialist Sixth Form tutors, our team of Higher Education advisers and our award-winning Careers Department can help you formulate your goals for the future. Our inspiring teachers will support you to strive towards the targets you set yourself. Our dynamic sports, performing arts, outdoor education and community activism teams will make sure you relish every day. Finally, our close-knit house system with excellent pastoral teams, particularly in the specialist Upper Sixth house of St John's, will always keep a careful eye on your wellbeing, in case the 21st Century ever starts to feel a bit much. 
But even after that sales pitch, we still recognise that choosing a school for the Sixth Form is a big decision, requiring more than a little courage. If you need any help with it, please do get in touch, and you are always welcome to attend an Open Day or arrange a private visit. We look forward to meeting you. 
Brian Schofield
Head of Sixth Form
" Dream big, start small, but most of all start. " Simon Sinek
Hurst Sixth Form: A Student's view