The College operates a two week timetable which allows us to maximise the use of academic time, structure more time for sport and co-curricular activities – especially for the younger age groups – and create a better rhythm to the working week.
Structure of the week
Academic lessons take place in the first four to six hours of the day whilst sport and activities take place in the afternoons.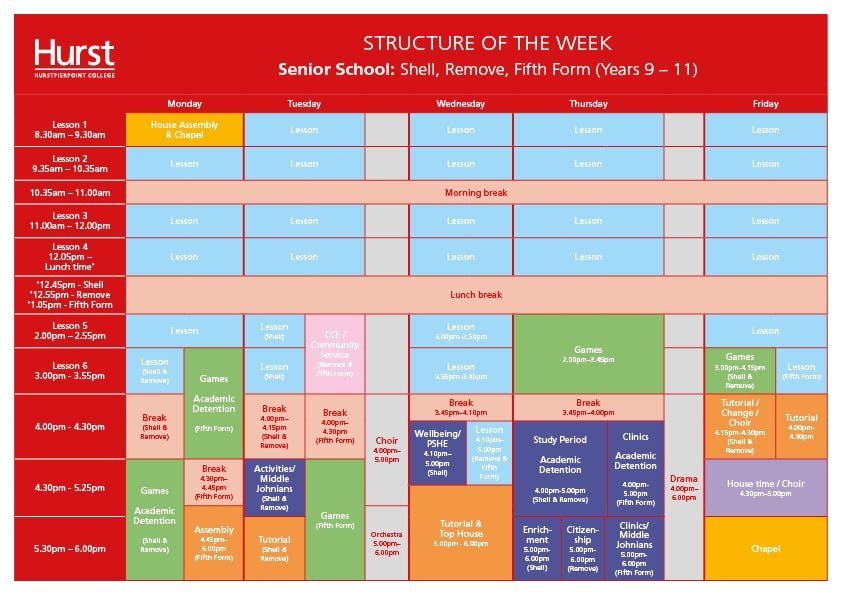 Click on the timetable above to view a larger version (.PDF)
Boarding
For some of our students, school finishes at six o'clock; around 50% of our students are flexi or weekly boarders. Our evening schedule is an important part of Hurst life – it gives students time to complete their prep work as well as socialise with friends.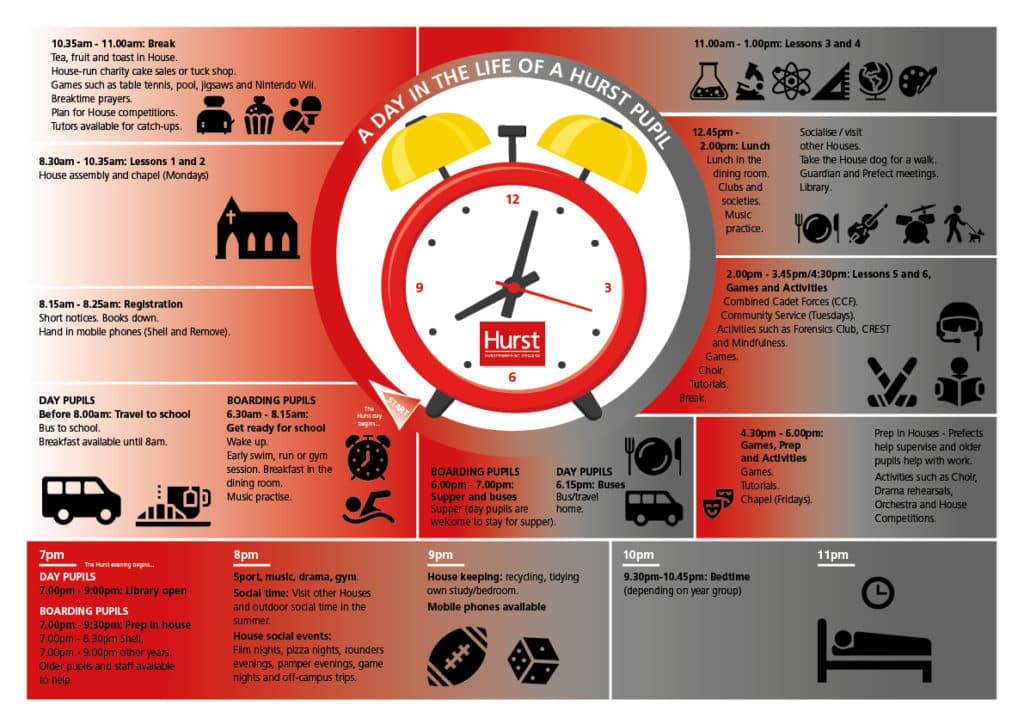 Click on the infographic above to view a larger version (.PDF)