Pastoral
pastoral care for pupils to flourish
We believe good pastoral care at school is essential for a child to flourish.
The Senior Prep School provides a welcoming and friendly environment which helps children develop the skills and attitudes to achieve their best. They are also given support through the crucial years in their development from child to adult.
Form groups
A child's Form Tutor is at the heart of pastoral care in the Senior Prep School, and these tutors are supported by the two Pastoral Heads of Year 7 and 8.
Pupils in the Senior Prep School have access to our Pastoral Intervention Practitioner (PIP), who works with individuals and small groups if they need added support. There is also easy access to school counsellors. Overseeing the pastoral care across the College is the Deputy Head Pastoral and the designated Safeguarding Lead.
House system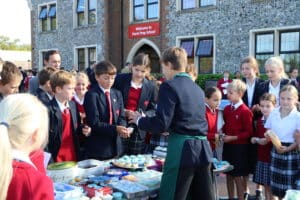 To encourage healthy competition and teamwork, we operate a house system. Children are allocated to one of four houses – Howards, Bettridges, Scotts and Lowes – all named after former eminent academic staff from the College. Throughout the year there are several inter-house competitions including sporting activities, music events and an inter-house day. These allow pupils to work with others from across the year groups in both Senior and Junior Prep schools.
Year 8 pupils are given the opportunity to become house captains and take an active role in organising events such as house charity days – they can also help deliver house assemblies to other pupils.
School Guardians
Pupils in the Senior Prep School can become School Guardians. This gives them the opportunity to help and support other children, particularly those in younger years. Before becoming a guardian, pupils must complete a full day of training to help them learn skills that are useful when helping others. This programme enhances our friendly and supportive environment.
Assemblies and Chapel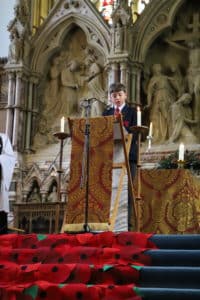 Key messages of respect, kindness, responsibility and trust are covered in weekly Senior Prep assemblies, chapel services and year group pastoral assemblies.
Our Chaplain hosts a series of classes each year for pupils who wish to prepare for their First Holy Communion and the services for this take place in the Hurst Chapel. The expectation at Hurst is that everyone will give themselves, and those around them, the opportunity to explore new ideas and horizons. To this end, Chapel attendance is a compulsory obligation for all pupils.