Hurst Senior School is a co-educational day, flexi and weekly boarding school for students from 13 to 18 years of age.
Academic life is the core of a Hurst education. We encourage our students to be ambitious and independent. Regular Challenge Grade reviews and coaching by teachers and tutors enable our students to realise their academic potential.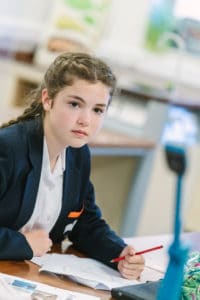 Regular and timely communication between home and school allows achievements to be celebrated and strategies for learning developed. We know that this close partnership between school, parents and students is vital to success.
Progressively throughout the years, as students develop and mature, they assume a greater responsibility for their own learning and take the initiative in pushing back the boundaries of their achievements and ambitions.
At whatever stage a student joins, we seek to ensure that they learn how to learn as well as develop a love of learning. As a result, they are very well equipped to meet the challenges when they graduate to the Sixth Form.