Hurst has just installed a state-of-the-art MoonBoard climbing wall. This standardised interactive training wall, built at a 25-degree angle, is the latest addition to the existing collection based on site.
It includes LED integration to illuminate different routes controlled by an app, which allows for endless variety and challenges. Located in the Outdoor Education centre, for students in year 11 and above, the wall presents an incredible opportunity to progress skills and reach peak performance. It will provide students with the best preparation for local and national competitions.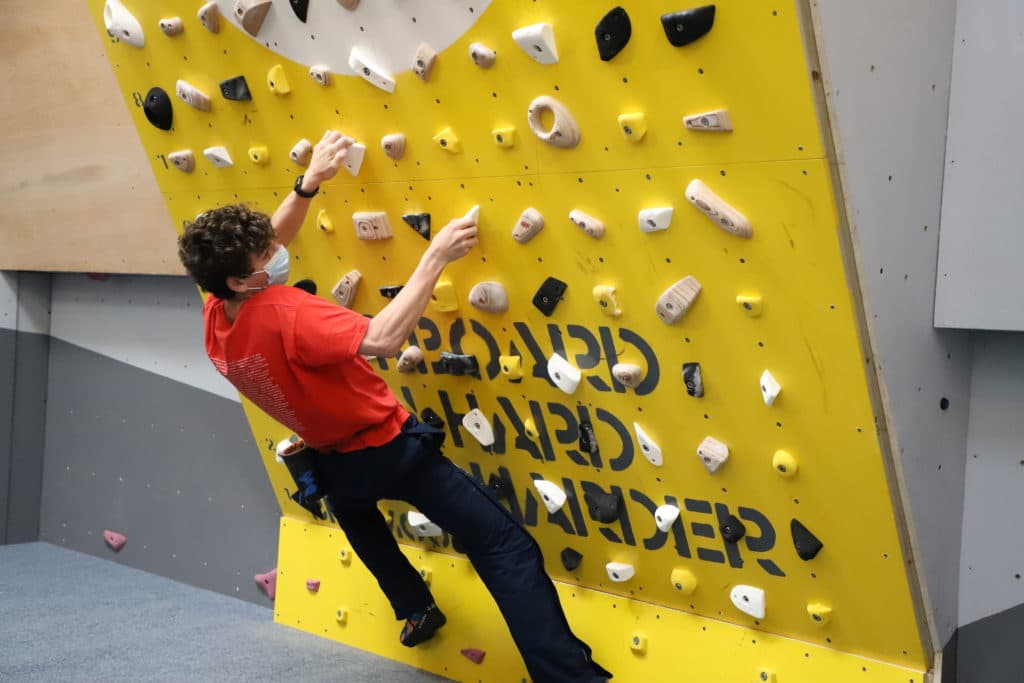 Hurst is the only school locally to have installed a wall of this calibration. In fact, there are very few within the local community of commercial climbing walls. The Outdoor Education department is continually finding new ways to deliver students with the highest standard of facilities, training and opportunities.
Find out more about Outdoor Education at Hurst College
For more information about the MoonBoard