After 18 months of patience, Hurst's Equestrian team produced a winning performance to become National Inter Schools Show Jumping champions at the Royal Windsor Horse Show.
Team coach Brian Cassidy walked the course to provide each member with individual tips for their own ponies. Taking advantage of being drawn 17th out of 20, each rider watched the other teams to determine how they could achieve the quickest times. As each rider went into the warm-up, they knew a clear round was necessary to be in with a chance of winning. Brian escorted team members to the arena entrance and passed on last-minute instructions.
All clear in super quick times
Antonia and Oriental Princess were first to go and produced a double clear with some tight turns for a great start. Second was Scarlett and Chivas Regal, who remained cool under pressure in jumping a smooth clear round. With two clears secured, Harry and Hazel Rock Rebellion stepped on the gas to show what they could do. Another clear in a quick time secured. This allowed Ryan and Bobby VI to throw caution to the wind and ride very hard. They made tighter turns finishing with a double clear and one of the fastest times of the day. 
It was an anxious wait while the final three teams jumped. Team Hurst had done enough to secure victory by four seconds, for the second time in three years. A fitting way for Miss Black to sign off as Team Manager.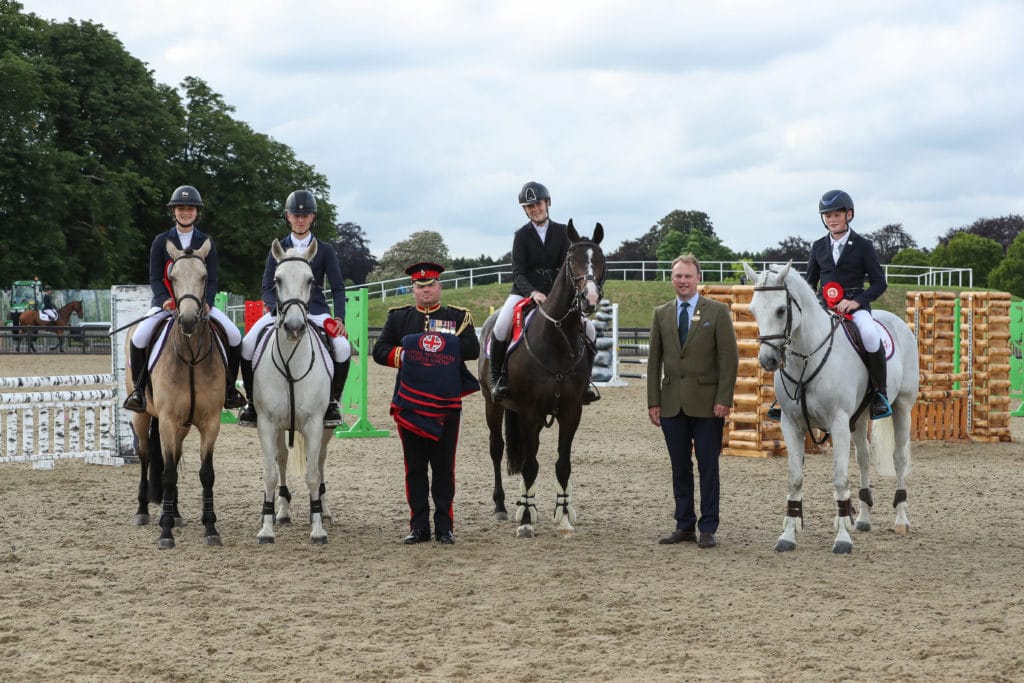 " We need to acknowledge some important people, as without them none of this would have been possible. Firstly, to the Bunn family who own the Hickstead All England Jumping Course. Hurst is extremely grateful to them for allowing our equestrian team to train each week at such a  prestigious venue. Next is Brian Cassidy, our team coach. He has given many hours to help each individual student to progress. His knowledge at Windsor was invaluable in preparing the team for their rounds. Finally, the families who came to support and those at home, it was wonderful for everyone to come together after a difficult year and to achieve this remarkable win. " Georgina Black, Equestrian Team Manager