Lower Sixth Design and Technology (DT) students have recently completed the second of two projects this year.  
As part of the first year of A-level DT, students participated in a silversmithing course. This project has been especially challenging as result of reduced face-to-face learning, particularly affecting practical subjects. However, students have overcome these setbacks, producing stunning and intricate pieces of jewellery.  
To give the project a twist, the Design and Technology department decided to recreate the BBC's All that Glitters jewellery making competition. Using key designers to influence their work, students were tasked with manufacturing a piece of jewellery to shop quality standard, by developing their sketching and workshop skills. This contributed to building their own unique portfolio and jewellery creation.  
Hugo Johnson, winner of the BBC's All that Glitters, visited Hurst to discuss the students' work with them and in a reversal of roles, judged Hurst's Next Jewellery Star competition. Even with his extensive knowledge, Hugo was amazed with the quality of the work produced and the level of craftsmanship involved. After careful evaluation he crowned Harvey B as the winner. Harvey's winning entry of a ring was chosen due to the complexity and execution of the processes involved in its manufacture.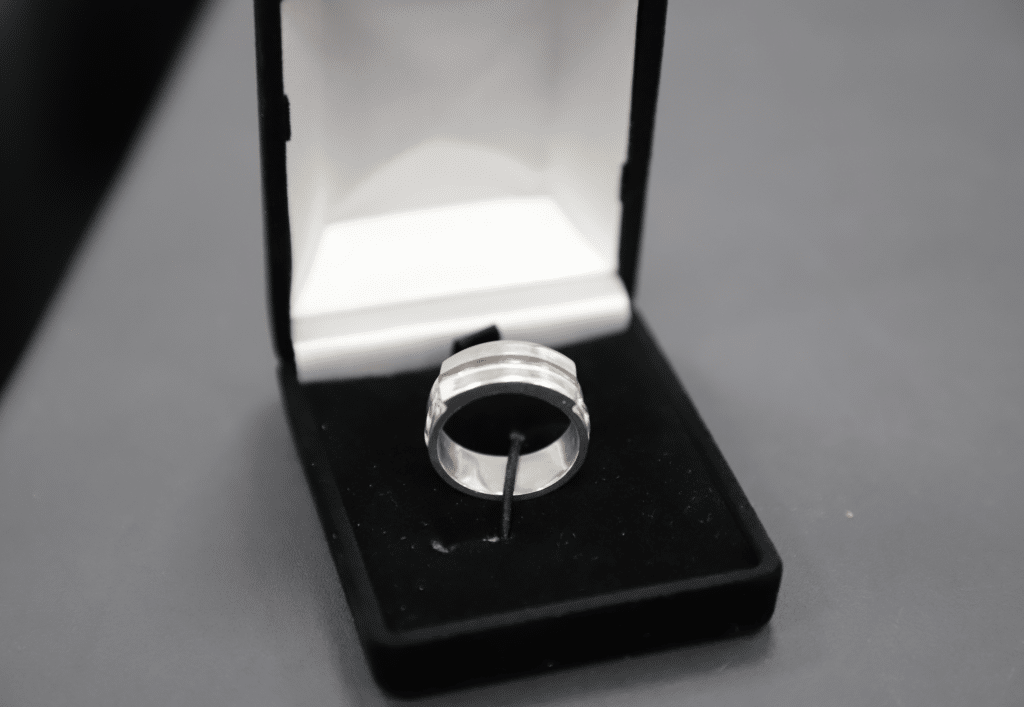 Hurst's Next Jewellery Star winning ring created by Harvey B.
"The Lower Sixth, and the whole DT Department, were avid watchers of All That Glitters, so Hugo coming in to judge all their hard work was the cherry on the cake – or should that be the jewel in the crown – after what has been a challenging year! Well done to the students for all their efforts," Kaeran MacDonald, Head of Design and Technology. 
To find out more about the BBC's All That Glitters competition.
For more information about the Co-curricular activities offered at Hurst in the Sixth Form.